ASEAN Pool & Spa Expo 2023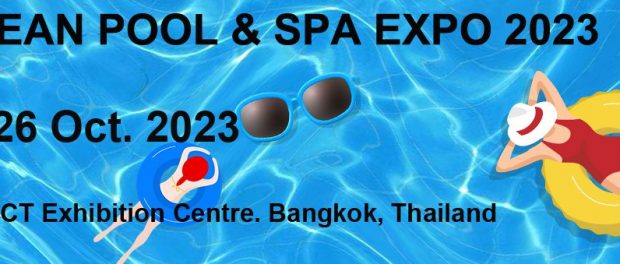 Thailand has already been named the"spa capital"of Asia and the market for pools is expanding rapidly, mainly due to the increasing number of expatriates, the ongoing rise in tourism and significantly higher living standards. ASEAN Pool & Spa Expo is a part of Asia Pool & Spa Expo, which is enjoying the reputation of "Oscar" in the global pool & Spa industry.
Based in Asia and serving the world, it provides an efficient trade platform for Asian products to go global and for global brands to enter Asia! ASEAN Pool & Spa Expo is co-located with TAAPE which is the one and only water park and attraction expo in Thailand.
According to the statistics, TAAPE 2019 attracted International exhibitors from over 20 countries, such as White Water from Canada, Polin Waterpark & Polgun Waterparks from Turkey, Synergy Waterpark from India, Lanchao & dalang from China.
As it is well known, Asia Pacific is the fastest-growing region in pool & spa market and grows with the highest CAGR during the forecast period. As the one and only industry trade show in Southeast Asia, ASEAN Pool & Spa Expo is scheduled to be held in IMPACT Exhibition Centre. Bangkok, Thailand, which is a good platform for International players to tap into the regional market.
With 150 Exhibitors, 10,000 visitors and 10,000 sq.m. exhibition area, ASEAN Pool & Spa Expo 2023 is considered to be one of the most promising industry trade shows in the world. For more information, please contact us via: info@grandeurint.com