Branz Mega Kuningan: A Lush Oasis in CBD Mega Kuningan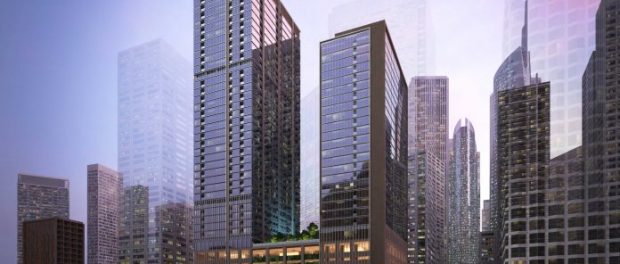 Branz Mega Kuningan is the newest project of Tokyu Land, a renowned property developer from Japan. It is a premium apartment complex with residential towers and a condotel in Mega Kuningan, Jakarta.
The apartment complex is on a strategic point, in the center of Mega Kuningan CBD. Thus, accessing from Gatot Subroto Street, Satrio Street, or Mega Kuningan Street is possible. Office buildings, hotels, shopping centers, and transport hubs surround the apartment complex.
The Branz Mega Kuningan houses a 45-story apartment tower and a 33-story condotel on a land of 120,000 sqm.
Shimizu Corporation designed the apartment complex—combining Tokyo and Jakarta lifestyles with advanced Japanese building technology. The developer, Tokyu Land, has made the project come to life.
Branz Mega Kuningan provides a "Metropolitan Oasis"—surrounded by water and green space. The apartment complex supplies a calm and comfortable living area, although located in the middle of the metropolitan area. The inhabitants can enjoy a more relaxed environment while resting or doing activities at home.
Branz Mega Kuningan has several facilities: a commercial area, a sky lounge, a sky deck, a pool on top of the podium, an outdoor pool, a yoga studio, a fitness gym, and others.
The apartment units are semi-furnished with marble flooring, a kitchen set, a water heater, AC, and a wardrobe. The apartment unit starts from IDR 1.8 billion.
Project: Branz Mega Kuningan
Location: Jl. Perintis/ Jl. Guru Mughni, Kuningan, Jakarta Selatan
Developer: Tokyu Land Indonesia (JO TMPP)
Architect: Shimizu Corporation
Structural and Geotechnical Engineering: Davy Sukamta & Partners, Inc
Contractor: Shimizu Corporation
Land area: 9,865 sqm
Floor area: 120,000 sqm
Total level apartment: 45 stories
Total level condotel: 33 stories
Building height: 159.3m
Basement depth: 5 m
Launching: January 26, 2019
Unit handover plan: 2023
Progress: structural work level 6, end of April 2022