Delft Apartment Reveals Refreshing Views to Losari Sea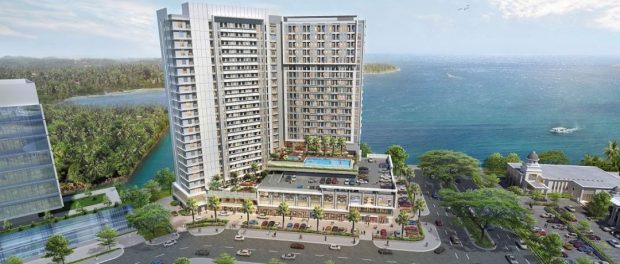 Delft Apartment will be the first apartment complex in Makassar City, developed by PT Ciputra Surya Tbk. It is on the seaside inside of the CBD CitraLand City Losari Makassar.
PT Ciputra Surya Tbk is part of the Ciputra Group, which has successfully developed Ciputra World 1 Jakarta, Ciputra World 2 Jakarta, Rosewood Tanah Lot Bali, Citraland BSB Semarang, Citradream Hotel Semarang, Citradream Hotel Cirebon, and many more projects—whether in development or operation. The latter has developed the CitraLand City Losari Makassar through PT Ciputra Surya Tbk.
The mega-complex has the shape of an eagle, the national emblem of Indonesia. This area of 157 hectares is a part of the Center Point of Indonesia (CPI) project. The South Sulawesi provincial government will develop 50 hectares of the land for several public facilities: city parks, beaches, museums, houses of worship, and recreation.
The unit handovers will be in the second quarter of 2023, announced in the open house in the Marketing Gallery at the end of 2021. The apartment building has 26 floors and total units of 780. The first, second, third, and fifth floors have 23 units. There are four types of units in the building: Studio, 1 BR, 2 BR, and 3 BR. Potential buyers can choose whether they want units with a beach or sea view, starting from IDR 600 million.
The sea view is the main selling point for the apartment complex. The building is also not far from the Ciputra School of Business Makassar building.
CitraLand City Losari Makassar is an integrated superblock in the seaside and a strategic area—in front of the Losari Beach and the center of Makassar City. This superblock will have various high-end facilities as the newest Center Point in Indonesia.
Project name: Delft Apartment
Location: CitraLand City Losari Makassar
Developer: PT Ciputra Surya Tbk
Number of levels: 26 floors
Total units: 780 units
Parking: 7 floors
Unit handover plan: Q2 2023
Progress: Mid February, 2022 structure reaches 6th floor