La Place Apartment by Mário Sampaio Arquiteto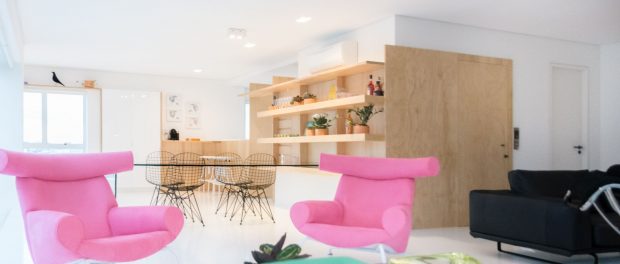 About 10 years ago I had already designed another apartment for this client and this time, as soon as I received the invitation to design the current one, I suggested that we use some elements of the previous one as some technical luminaries and especially the modern classic furniture that were in good condition, reforming them with new materials and colors, transforming them completely and giving them new plastic expression.


Another important point was that shortly after the first visit to the property I suggested that all floors would be painted, I explained that it would be a great solution since the materials that covered them were the most diverse and had no unity or good expression in the whole, that they would be removed and we would still take partial advantage of them. The client and his wife were sensitive to the guidelines, understood and accepted the proposals in a general way and the result was incredibly superior to cases where this does not happen. The floors were all painted, we had some problems during the works due to the complexity of this type of finish, however we surpassed them and the final result compensated.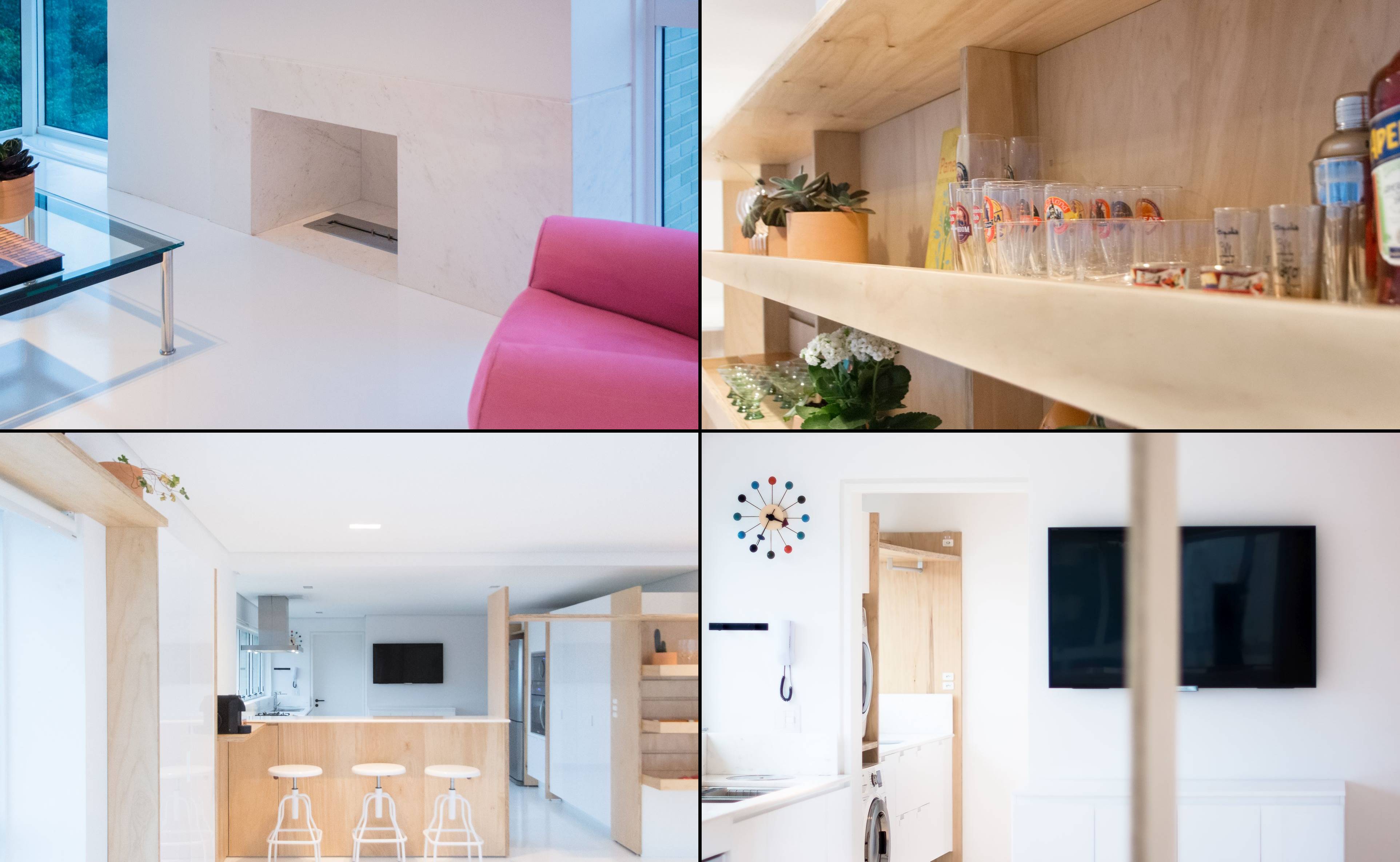 I wanted to create an all-white and urban atmosphere, taking advantage of the fact that the social area was quite transparent and kept this aspect of the metropolis apparent on the outside, purposely so that they could enjoy it and really is what normally occurs, assuming it as an apartment like it is real, without wanting to make up and give the appearance of an isolated house, so much that I opted to use solar panels because, besides being very efficient, they are very discreet when they are collected, looking like the windows are naked. At another time I wanted to make a subtle reference to Brazil with the colors green and pink, but basically the main element that appears and gives unity to the work is the wood presence in all environments.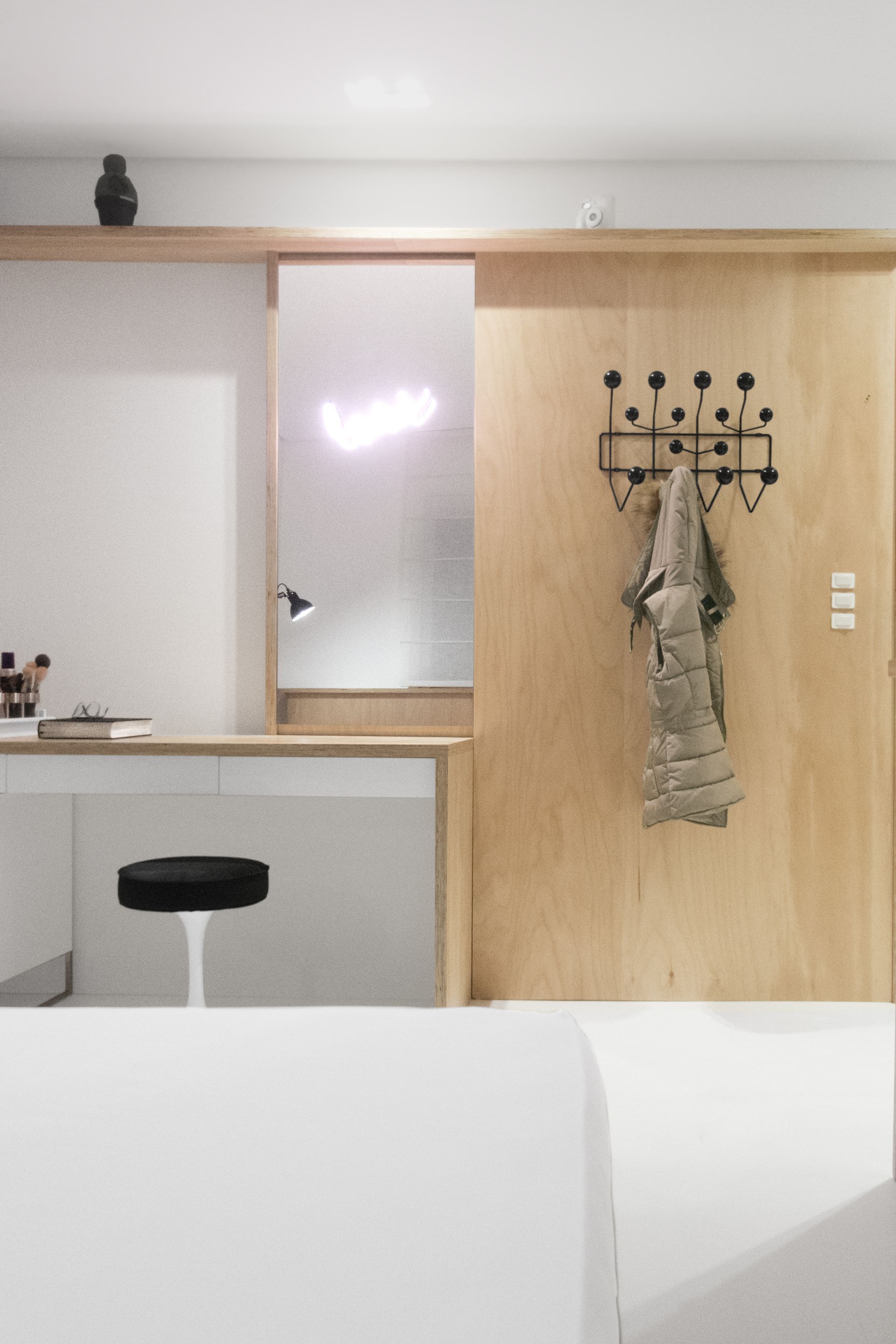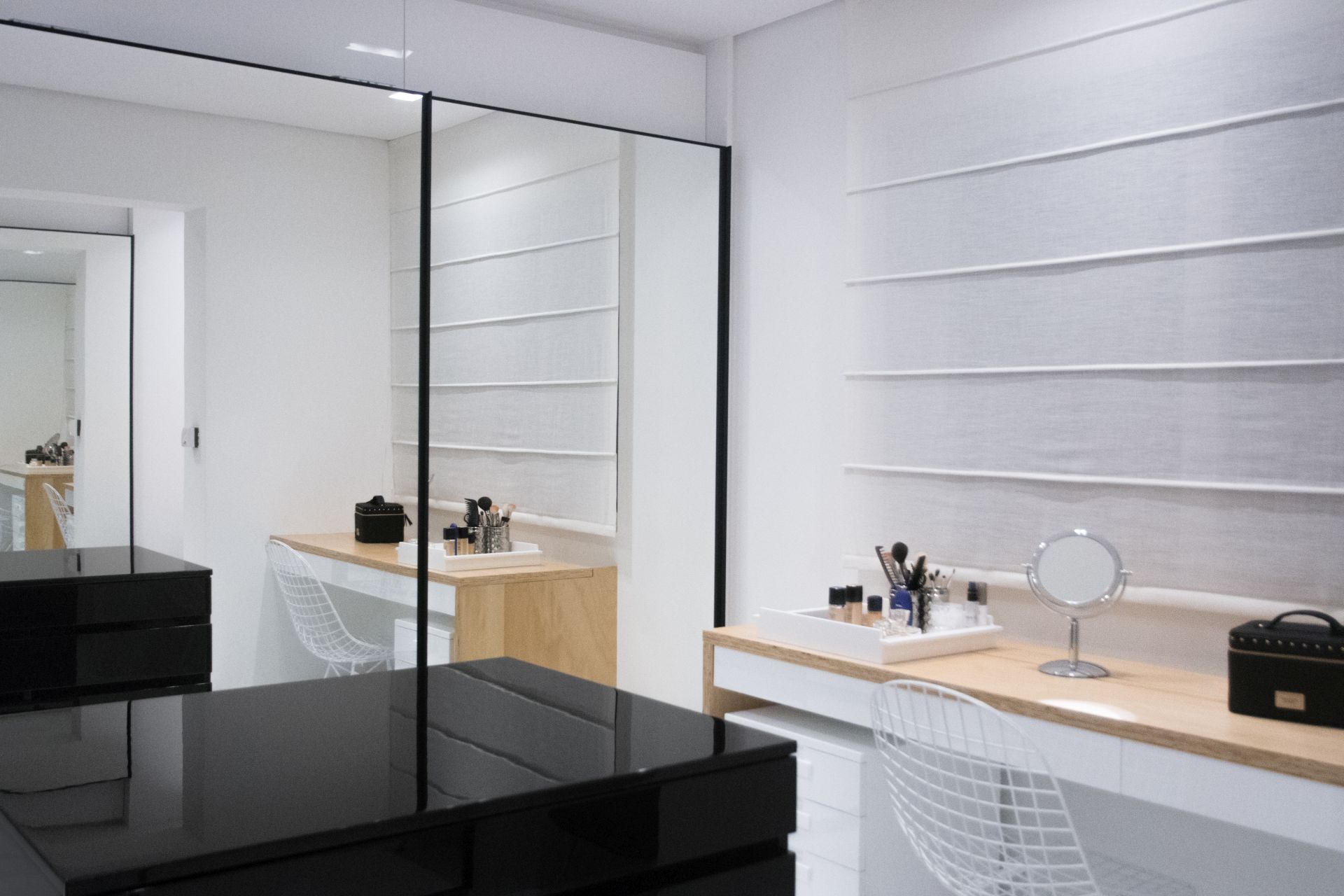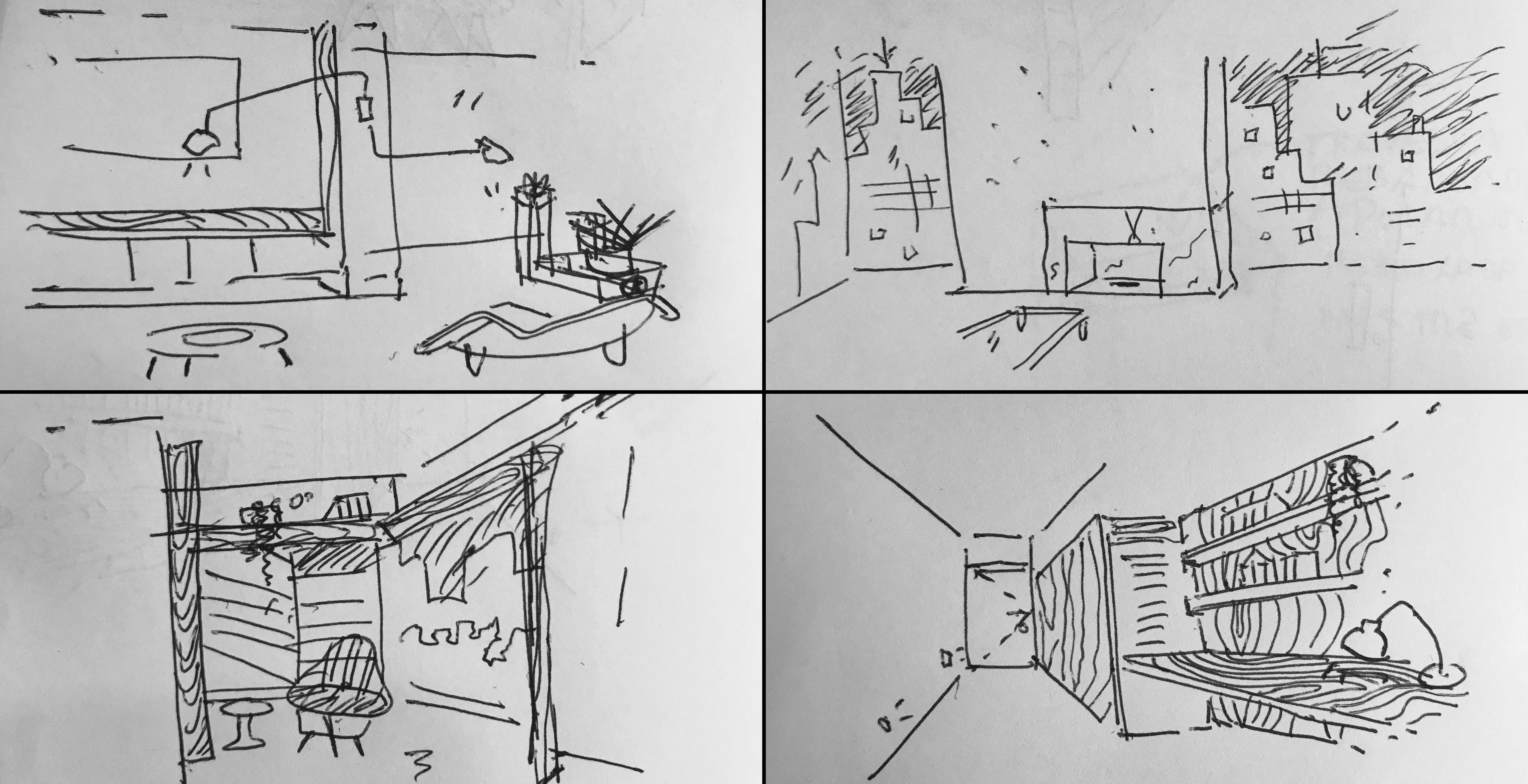 Datasheet
Project name: La Place Apartment
Architect: Mário Sampaio arquiteto [Architect Mário Sampaio]
The firm creates designs for architecture, interiors, and objects, always with a focus on quality. To maintain its commitment to quality, the architect keeps a limited number of clients and only accepts comprehensive contracts that encompass the entire process from the earliest stages of creation to the final execution.
Website: www.mariosampaioarquiteto.com.br
Instagram @mariosampaio
Contact e-mail: sampaioarquiteto@gmail.com
Authors: Mário Sampaio
Resposible Architect: Mário Sampaio
Location: Av. Iguaçu,2663 – Curitiba-Pr – Brasil
Year of completion: 2017/2018
Total built area (m2): 270,00 m2
Photografer: Thiago Autran
Website: http://cargocollective.com/plasticanemica
Other collaborators (engineers, clients, consultants, etc.):
Sr. Nilson dos Santos – Master Builder
Perfetto Mobili –Jonery
Serralheria Algrin –special metals
With thanks to
Rene e Alane
Materials Used/Company/Product
Fix One – [Epoxi coating]
Formaris – Bathroom fixtures and hardware (Harmony, Sabbia and Meber)
Suvinil – White acrylic paint
La Fonte Assa Abloy- Metal fixtures
Artesian – Furniture
Cortains – Hunter Douglas – Maison Corbusier
Lighting – Duo Light Design