Herloom Serviced Residence BSD Tangerang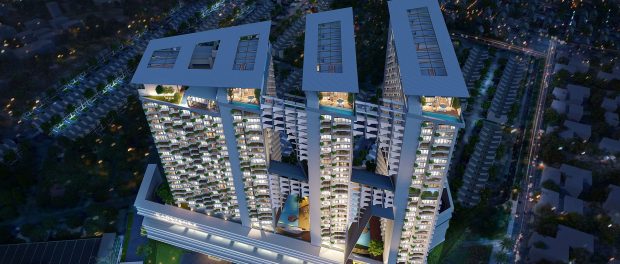 Located in the most vibrant area in South Tangerang, Herloom Serviced Residence BSD Tangerang will offer guests an exclusive 'at home' stay experience. The premium serviced residence is well suited for business travelers as it is a few minutes from the biggest convention hall in Indonesia, Indonesia Convention Exhibition (ICE). Easy access to the Bumi Serpong Damai (BSD) Central Business District and Gading Serpong where many multinational companies and the headquarters are based.
Herloom Serviced Residence BSD Tangerang comprises a high-end residential development. Built as part of an integrated development of Carstensz Iconic Living. Herloom has 138 units ranging from studios to two-bedroom units and suites. Herloom hosts many of shopping, dining, and entertainment outlets, including specialty restaurants, cafés, and bars with both indoor and alfresco dining options.
Herloom Serviced Residence was developed by PT Jaya Bumi Cakrawala (JBC) Development. JBC Development is a subsidiary of JHL Group. And Carstensz Iconic Living is the first apartment developed by JBC Development.
All of our rooms are featured with TV Cable, kitchenettes, washing machines, coffee & tea making facilities, a safe deposit box, a minibar, a hairdryer, toilet amenities, free Wi-Fi internet access, housekeeping service, a living room, a private balcony.
The room options include Deluxe Studio Room with an area of 24 sqm Experience modern living in this contemporary Studio apartment, which brings together the perfect locale with the ultimately stylish residence. The apartment also comes with complimentary Internet access, air-conditioning, and daily housekeeping.
One Bedroom Premier Type A with an area of 48,5 sqm and type B with an area of 53,1sqm. The one-bedroom premier has a dining area that is suitable for a leisurely meal or entertaining guests. The room is suitable for an individual, a couple, or a family.
Two Bedroom Executive with an area of 62,3 sqm. Whether you're away for business or leisure, enjoy our plush, spacious rooms that feature living, dining, and sleeping rooms, as well as complimentary Internet access, air-conditioning, and daily housekeeping services (free daily housekeeping for short-stay guests).
Two Bedroom Suite with an area of 75,3 sqm. Ideal for families, this spacious two-bedroom suite offers a home within the city. Fully furnished with carefully selected furniture, timber floorings, and floor-to-ceiling windows, this modern suite is the epitome of exclusivity.
Arooma restaurant serves variance and unique dine-in and bar experiences, also a self-cooking package for Herloom guests. Herloom BSD has Arooma restaurant that serves variance and unique dining and bar experiences specifically in an Asian bistro. Hours of operation: Every day, from 6 am – 10:30 pm.
Herloom Serviced Residence BSD is equipped with 4-star international serviced residence facilities without neglecting the impression of back to nature. The facilities include housekeeping service, kitchenettes, washing machine, swimming pool, sauna, and gym. Discover our well-equipped modern gymnasium within the serviced residence that will help you keep fit and focused during your visit to BSD Tangerang. Hours of operation: Every day, 6 am – 9 pm.
The terrace outdoor area which is an outdoor facility provided for every apartment resident to relax. From the outdoor terrace you can enjoy the beautiful view of the city of BSD. There is also a hanging garden which is located in the middle of the floor of the apartment building is provided for residents to enjoy the view and refresh their mind.
The sky jogging track is designed to be above altitude. While jogging you can enjoy the beautiful city view and fresh air from the sky jogging track. So far, the sky jogging track is the one and only, uniquely owned by Carstensz Iconic Living.
Herloom Serviced Residence BSD also has lifestyle mall facilities on the ground floor. This lifestyle mall applies the concept of smart building. "The existence of the mall is a means of entertainment for apartment residents and visitors," said Danny Lo, CEO of PT Jaya Bumi Cakrawala (JBC) Development.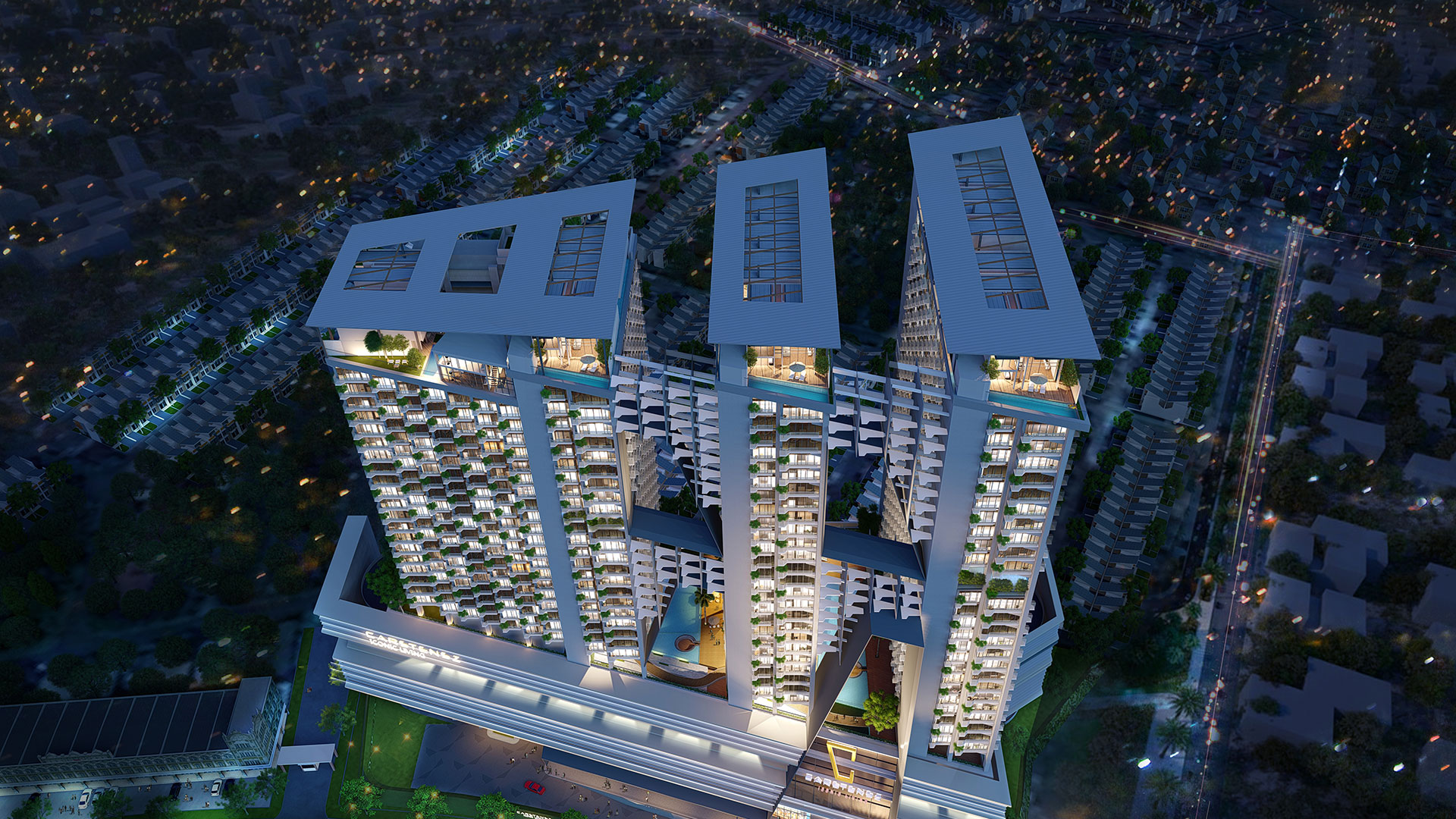 Selamat & Sukses
atas Pembangunan
Herloom Serviced Residence BSD Tangerang
Developers pay great attention to the quality of buildings. Herloom BSD uses the best materials to build a high-quality building. Among the suppliers trusted by the developer are PT Hospitality Equip Group and PT Lixil Trading Indonesia.
Project Name: Herloom Serviced Residence BSD Tangerang in Carstensz Iconic Living
Tower Edelweiss (Tower A)
Location: Jalan Jend Sudirman No 1, Cihuni, Pagedangan, Tangerang Banten
Height of Tower: 28 storey, 138 units
Building Area: Approx. 34,000 sqm
Single storey facility area
5 storey multi-storey car park
4 storey commercial area
Single basement level car park
Developer: PT Jaya Bumi Cakrawala (JBC) Development is a subsidiary of JHL Group
Architect: Studio TonTon
Sanitary Supply: PT Lixil Trading Indonesia
Kitchen Equipment Supply: PT Hospitality Equip Group