Alvin Gozali, the Owner of the Tallest Building in Indonesia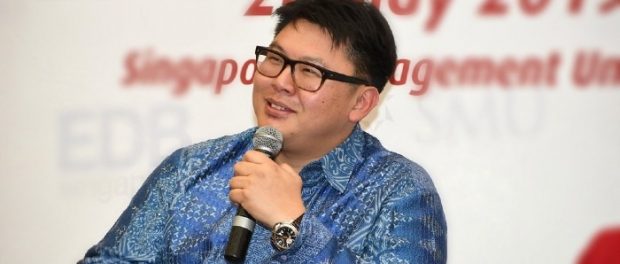 Alvin Gozali owns Autograph Tower, the tallest building in Indonesia, standing at 385 m. The area also houses Luminary Tower, the second tallest building in Indonesia, with 304 m. Both buildings are in the prestigious mixed-use area of Thamrin Nine, Central Jakarta.
The Autograph Tower, standing at 385 m tall, has surpassed the record of Gama Tower of 285 m—owned by brothers Ganda dan Martua Sitorus in H.R. Rasuna Said Street, South Jakarta.
Alvin Gozali is the President Director of Putra Gaya Wahana (PGW). Although a new player in the property world in Indonesia, PGW has made a massive achievement. Thamrin Nine is a collaboration with an internationally-certified developer in Indonesia, a monumental accomplishment for PGW.
The path of Alvin Gozali to own the tallest building in Indonesia is full of obstacles. In the beginning, Alvin worked in the textile industry. However, the company underwent a collapse in 2009. Many textile companies in West Java and Central Java went bankrupt that year. Alvin Gozali then leaped into the property sector.
The initial success of PGW started from the development of UOB Plaza—now is one of the unique properties in Thamrin Nine. UOB Plaza has several facilities: ANZ Square Podium, Thamrin Nine Ballroom, and EXIM Melati. There are also office buildings such as Gedung Cokro 88 and Gedung Sungai Gerong.
The development of UOB Plaza has brought a strong foundation for their upcoming projects. PGW designed the commercial property development in BSD City, Cibinong, Lebak Bulus, MT Haryono, and Bali. In Cibinong, PGW has also prepared a 20-hectare land for apartment towers, office buildings, hotels, stores, and shopping centers.
In Uluwatu, Bali, PGW has a 4-hectare land that will be an integrated hotel with apartment units and hotels. Meanwhile, PGW will build a four-star hotel and a shopping center in Bumi Serpong Damai (BSD) City.
PGW has committed to building long-term values and sustainable growth for investors, partners, clients, and local citizens.
PGW is a part of Galeon Group, operating in warehousing, automotive, F&B, and sports entertainment.