NavaPark Residence BSD City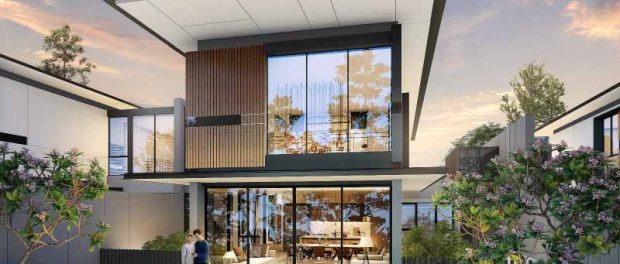 NavaPark Residence BSD City is the only one in Indonesia for residential and apartment residential areas with a waterfront living concept.
NavaPark is a classy luxury home in BSD City, Serpong, Tangerang. NavaPark has developed by two leading developers, Sinarmas Land and Hongkong Land. This luxury residence has designed by renowned international landscape designer AECOM. NavaPark on Grand Boulevard Street, BSD City, Serpong, Tangerang. NavaPark is in the heart of BSD City.
NavaPark is the only residential area in Indonesia with the concept of waterfront living and beautiful nature. NavaPark carries integrated living. It combined apartments and landed houses, villas, offices, and shophouses in one complex. NavaPark is comfort and beautiful residential area. It equipped water resort lifestyle. Unique resort community in BSD City.
NavaPark is equipped with super complete facilities. The area of 68 hectares of NavaPark has NavaPark Country Club 2.4 Ha, a botanical park of 10 Ha, sprint walk, man-made lake, feature bridge, play zone, landed house, condominium (high-rise and mid-rise), commercial mixed-use, waterfront villas, outdoor play area, barbeque area, gym, infinity pool.
The location of NavaPark is close to the AEON Mall BSD shopping center, EKA Hospital, Damai Indah Golf, Jakarta Nanyang School International Education, Binus International School, and Swiss German University BSD.
Expected to be a 5-star lifestyle destination, the 2.4 Ha NavaPark Country Club brings modern sophistication through its exclusive facilities and monumental setting. The iconic building with contemporary architecture combines the fertility of tropical surroundings, waterways, and lakes. A better quality of life, with super complete facilities.
Cluster Lyndon at NavaPark BSD City
After years of experience in building a safe, comfortable, and complete residential area, this collaboration between the two developers provides the best quality housing for you. The NavaPark BSD City area is one of the prestigious areas for those for you who want premium housing in the best location.
Sinarmas Land and Hongkong Land are again presenting residence in the NavaPark area. Located in an area surrounded by green trees and has a beautiful lake view, Cluster Lyndon Navapark BSD City is a premium area suitable for families. Enjoy a healthy, clean, sophisticated development quality only at the Lyndon Navapark BSD City Cluster.
The Lyndon NavaPark Cluster prioritizes the balance of life for residents. Optimal development of the area creates a residential area that is beautiful, fresh, and clean. Its location adjacent to the lake also gives you a premium quality home. The quality of the environment with the classy development gives you a pleasant experience while living in the Lyndon Navapark Cluster BSD City. The beautiful regional landscape offers the convenience of your activities presented by Adrian L. Norman Limited Hongkong.
The house has premium specifications that are comfortable, safe, and spacious. The housing unit is designed beautifully and luxuriously with the best concept. Home in the Lyndon Cluster has spacious rooms, high ceilings, and the best layout. An architectural design brought to you by renowned designer RT+Q Singapore, optimizing the aesthetics of your residence.
Every home in the Lyndon Cluster comes to the best of specifications. The use of quality building materials also makes the residence in the Lyndon Cluster more comfortable for its residents. Cluster Lyndon comes in several choices of luxury home types. The house to accommodate your needs for a prestigious residence in the prestigious Navapark BSD City area. The Lyndon cluster has two home types to choose.
After house type 19, the Lyndon Cluster sold out, now there are two types of houses, house type 12 and house type 15. Present in the concept of a luxury house. This residence has a spacious room, which can increase the comfort of its residents' lives. The entrance area designed with a double-height foyer which adds to the impression of relief and luxury. Additional natural accents of wood and rocks also add to the beauty.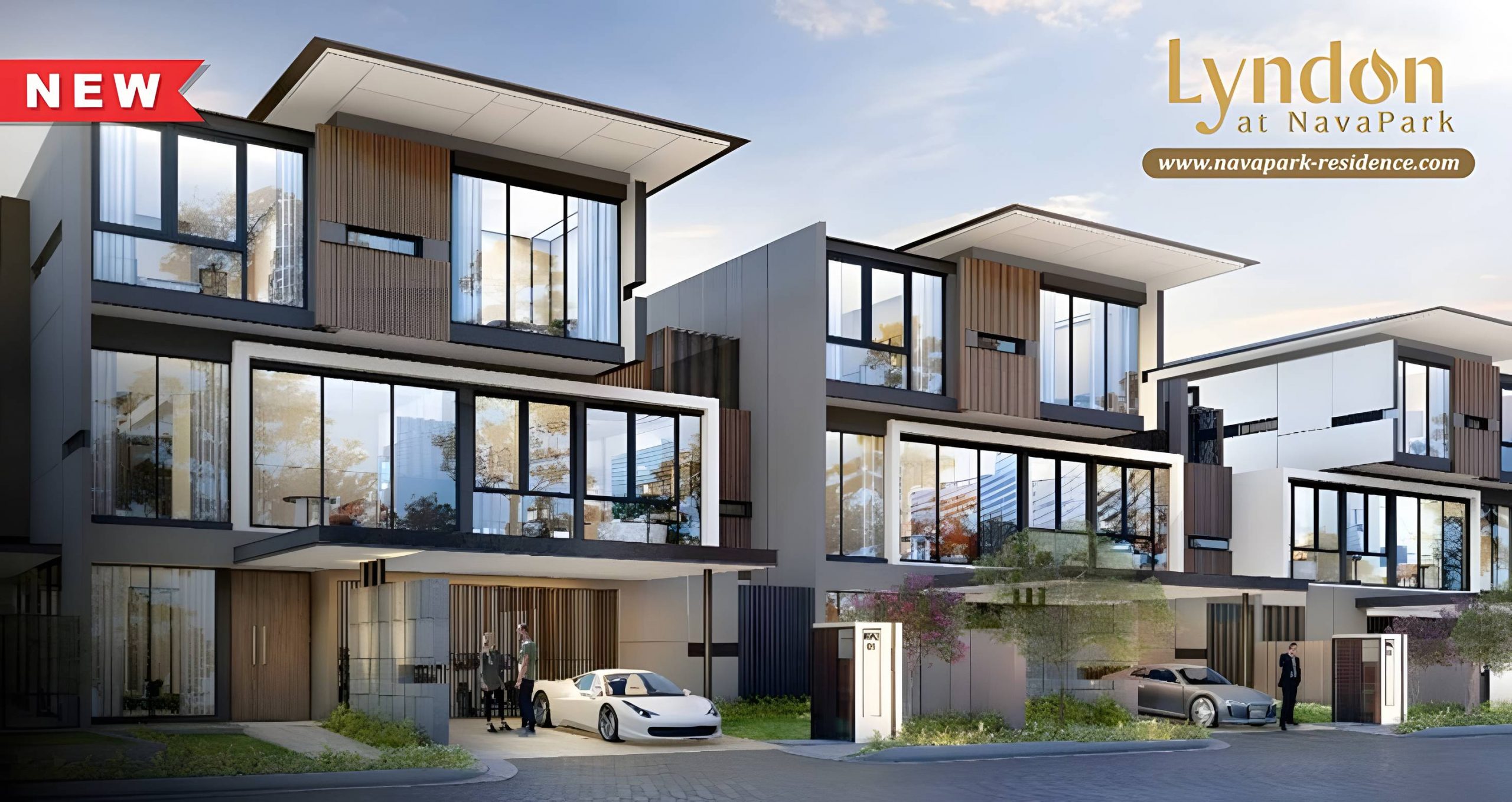 Selamat & Sukses
atas selesainya pembangunan
NAVA PARK RESIDENCE
Enjoy the comfort of living with a spacious and spacious layout. Each unit equipped master bedroom suite, high ceilings, and a luxurious design. The Lyndon Navapark unit designed as a luxury residential unit with a limited number. The layout of the Lyndon at Navapark unit is made comfortable with a spacious mezzanine that is comfortable for your daily activities.
Find your dream home unit at Lyndon at Navapark. There are 3 unit options that you can choose from, namely types 12, 15, and 19. Each unit at Lyndon at Navapark is equipped with a large and fresh rear garden. Not only that, but the housing unit also comes with a luxurious en suite bathroom. The best specs at Lyndon at Navapark ensure you and your family can enjoy an unforgettable life experience.
Cluster Lyndon NavaPark house facilities. View overlooking the lake and NavaPark Country Club. A step away from a 25-hectare private Botanical Park. More than 10,000 m2 of the green area includes a 1.8 km jogging track, pavilion shelter seating area, multi-purpose lawn, and outdoor fitness area. The house is detached from the neighbors so that it provides privacy. Private Lift design ready. Double high ceiling in the entrance foyer, guest room, dining, and living area. Backyard gardens. Marble floor.
Every home in the Lyndon Cluster comes to the best of specifications. The use of quality building materials also makes the residence in the Lyndon Cluster more comfortable for its residents. The marble floor was entrusted by the developer to PRIMA SEJATI MAKMUR (PRISMA), mechanical, ventilation, and air conditioning by DAYA CIPTA ANUGERAH MANDIRI, and the roof supply by JAYAWIJAYA ENGINEERING (TAMKO ROOFING INDONESIA).
Project name: NavaPark Residence BSC City
Location: Grand Boulevard Street, BSD City, Serpong, Tangerang
Developer: Sinarmas Land and Hongkong Land
Type 12: (12 x 33 m) ground level, first level, upper level
Type 15: (15 x 33m) ground level, first level, upper level
Type 19: (19 x 35m) ground level, first level, upper level
Price: start from IDR 16 billion