Sakura Garden City Apartment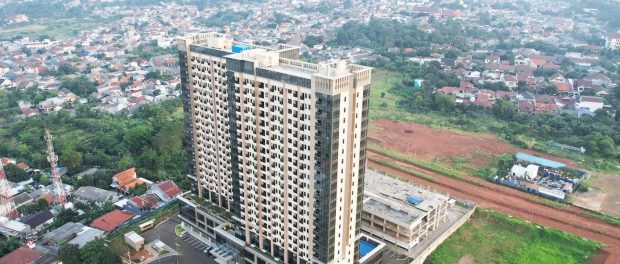 Massive infrastructure development in the eastern corridor of Jakarta, especially in terms of mass transportation development is one of the opportunities utilized by PT Sayana Integra Properti in developing the vertical residential area of Sakura Garden City. PT Sayana Integra Properti is a joint property company of Trivo Group, Daiwa House, and JOIN (Japanese government). This 10-hectare superblock is located in Cipayung, East Jakarta.
Sakura Garden City is a superblock that will consist of apartments, lifestyle malls covering an area of 30,000 m2 and condominiums, luxury suites, as well as offices, four-star hotels, and hospitals. In the development process, this mixed-use project is carried out in stages. Sakura Garden City will integrate 12 residential towers with a total of 5,000 apartment units and 80 units of promenade retail shophouses as well as two commercial towers for offices and hotels.
Chief Executive Officer of PT Sayana Integra Properti, Nobuya Ichiki said, Sakura Garden City will be developed in 4 development phases until 2026. Sakura Garden City combines the concept of transit-oriented development (TOD) with a green area that is friendly to residents.
Since this is Daiwa House's first project in Indonesia, they bring technology, methods, and ways of working (ethos), as well as development concepts with Japanese standard quality. There are also funds needed to build the entire property of Sakura Garden City to completion worth Rp 10 trillion.
"This is the first time Daiwa House has entered the residential market in Indonesia. We are proud to be able to bring our capabilities and expertise in developing TOD to Indonesia through Sakura Garden City," said Ichiki.
The first stage of the development of the area, PT Sayana Integra Properti built two towers named Cattleya and Dahlia. The developer has topped off the Cattleya Tower on Saturday (27/3/2021). Cattleya Tower consists of 28 floors and 690 units.
Regarding the main contractor of the project PT Total Bangun Persada Tbk, Chief Operating Officer of Daiwa House Industry, Shu Kanazawa revealed that Total's reputation and credibility in working on skyscraper construction is not in doubt. Construction Management is entrusted to PT Prosys Bangun Persada. Swimming pool and water treatment specialist is entrusted to PT Trimitra Omega Pratama.
Chief Marketing Officer Edward Sinanta explained that Cattleya Tower has complete and modern facilities. There is a gym, infinity pool, multifunction room, lobby and basement parking with a parking ratio of 1: 2. In addition, there are supporting facilities in the form of jogging and cycling track along 2.5 kilometers that surround the Sakura Garden City area. The developer also plans to build a tunnel as access to a lifestyle mall and a pedestrian bridge to the LRT Station.
The Sakura Garden City apartment units are marketed starting from IDR 600 million for studio types. In addition to the studio type, there are type 1 bedroom, 2 bedrooms, 3 bedrooms, and a special type loft.
The location of Sakura Garden City is near Jagorawi toll road and Jakarta Outer Ring Road (JORR). This makes it easy to access other regions. To go to the central business district (CBD) Jakarta Sudirman-Thamrin is only about 20 minutes. Similarly, Soekarno-Hatta International Airport is easily reached via the JORR toll road. In addition, Sakura Garen City is also adjacent to Halim Perdanakusuma Airport.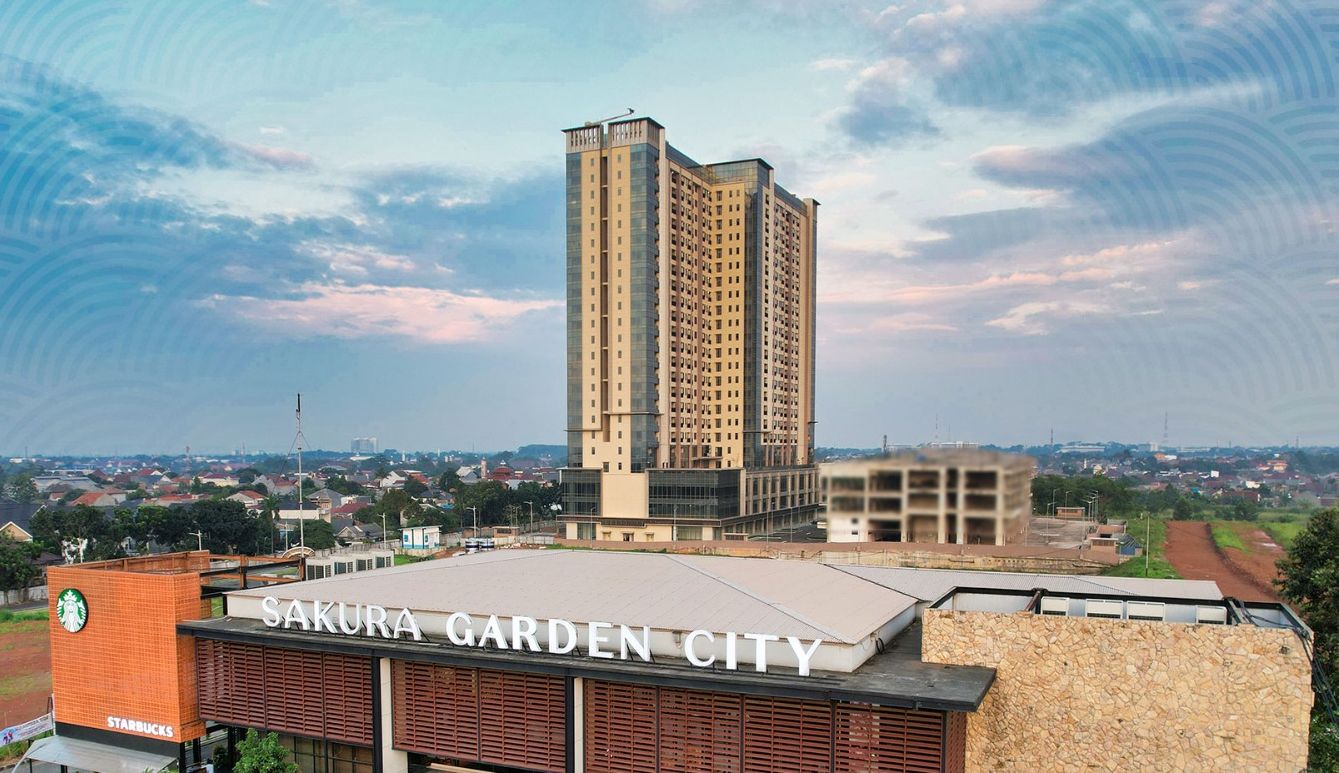 Selamat & Sukses
atas Pembangunan
SAKURA GARDEN CITY APARTMENT
Name: Sakura Garden City Apartment
Location:  Bina Marga Street No 88, Cipayung, East Jakarta 13840
Developer: PT Sayana Integra Properti
Architect: PT Airmas Asri
Main Contractor: PT Total Bangun Persada Tbk
Construction Management: PT Prosys Bangun Persada
Swimming Pool & Water Treatment Specialist: PT Trimitra Omega Pratama
Land area: 10 hectars
Mall: 30.000 m2
Total unit apartment: 5.000 unit
Shophouse: 80 units
Price start from IDR 600 million