Susanna Cots, Interior Designer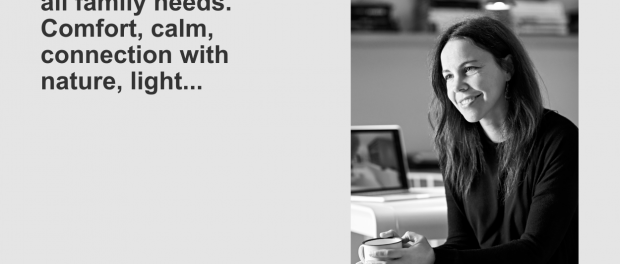 What were the owner's wishes when you were asked to design this house?
The main and priority premise was to cover all family needs. Comfort, calm, connection with nature, light…
What challenges did you encounter when designing this house?
Being an architecture from the 60s-70s, the main challenge was to provide more light and an interior-exterior connection, designing new openings to channel light from all the facades and communicate the 2 houses.
You smartly combine the house and garden so that the house blends harmoniously with the garden. What are some of your considerations about the garden when designing a house?
You have to take into account at all times what you want to see from the inside, and create that desired scene. In addition, you have to take into account the different seasons in terms of light, colours, temperature and, above all, illuminate it well to create the required sensation.
The choice of furniture looks harmonious with the Mediterranean house. What may take you into considerations about furniture when designing a house?
The most important thing in our study is that they are timeless, respectful of the environment and made of natural materials.
The color of this house certainly makes the residents feel comfortable and calm when at home, and feel like on vacation every day. Can you give your opinion about the importance of color choice in designing a house?
The white color is our starting point and hallmark for more than 20 years, it brings us calm and serenity and works as a space container.
Can you give some description about the profile of Susanna Cots interior designer?
For more than 20 years, Susanna Cots has been designing spaces with an innate talent to create balance and visual comfort. Her approach to lighting, the special connection between distribution and emotion and nature are three elements that intensify awareness, wellbeing and mindfulness.
She set up her studio in 2001 in Catalonia. As her work became more internationally recognised, she opened a second studio in Hong Kong in 2014.
The designer's work has been acknowledged by prestigious international prizes, such as the German Design Awards (Germany, 2020), the Luxury Lifestyle Awards and the Lux Life (England, 2017 and 2018) and the Idea Top Awards (China, 2012 and 2013).
She has also received recognition as a finalist in the Society of British Interior Design SBID Awards, the Porcelanosa Interiors Awards, the New York International Contemporary Furniture Fair (ICFF) and the FAD Awards of Barcelona.
Her profile has featured in publications of over 30 countries and she has participated as a speaker in talks on design in both professional and university settings.
Constant research on design and emotional wellbeing led Susanna Cots to create the brand The Eleven House.