Sutera Winona Alam Sutera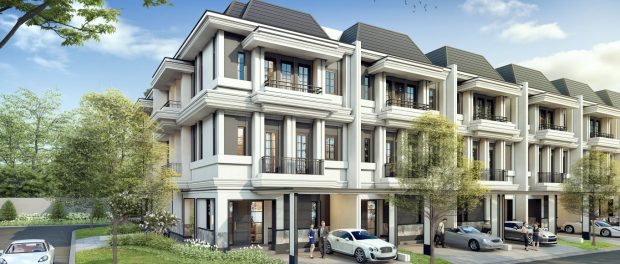 Sutera Winona Alam Sutera is a three-story house in American Classic style that is magnificent, cozy, and aesthetically designed. Each room utilizes maximum spatial arrangement. The spacious and luxurious residential space design provides maximum comfort. This house supports a dynamic and modern lifestyle to pamper your life.
Sutera Winona Alam Sutera was developed by PT Alam Sutera Realty Tbk, a leading property developer in Indonesia. This residence combines smart township and natural charm. Sutera Winona Alam Sutera has a large beautiful lake on the residential side. This cluster is also beautified with tropical gardens.
The environment is ultimately refreshing. You can enjoy a beautifully arranged green garden to refresh your mind. Not only beautiful, this housing is also environmentally friendly. Each housing unit has biological septic tank facilities, a good drainage system, and a solar water heater.
The house in Sutera Winona has sport facilities like swimming pool sports lounge, basketball court, jogging track, and cyclist track. Not only the design and quality of the building are premium, the features presented guarantee the best security. Sutera Winona security is guaranteed with one gate system facilities, auto barrier cluster gate, and CCTV. Residents don't have to worry about leaving home for work, business, or vacation.
Sutera Winona is located in the area of Alam Sutera smart township. This cluster is connected to business centers, shopping centers, and education centers in the Alam Sutera CBD. A number of your needs can be met in one area only.
Built in a premium location, this residence is located on Jalan Alam Sutera Boulevard Utama, Pakualam, North Serpong, Tangerang. The residential location is on the main road, including in the Alam Sutera CBD.
Alam Sutera area continues to grow because it is the heart of the township. To get to the Kunciran toll gate is only 5 minutes. You drive to Jakarta faster. To go shoping at Alam Sutera Mall and Living World Mall can be reached in 5 minutes.
Shopping and hangouts are becoming more practical. In 5 minutes you can go to Omni Hospital. Make it easy to access health facilities if you want to do an examination.
For your information, Alam Sutera is a mixed-use development that began to be developed since 1994. Now Alam Sutera is an established, dynamic and excellent independent city in the western region of Jakarta. Alam Sutera area presents a comfort, as well as ease of life. Various premium quality facilities ranging from education, entertainment, health, to shopping centers have been present to complete this area.
This premium residence is supported by high-quality building materials. For aluminum frames, all doors and windows Developer entrusts PT Sumber Mitra Kencana.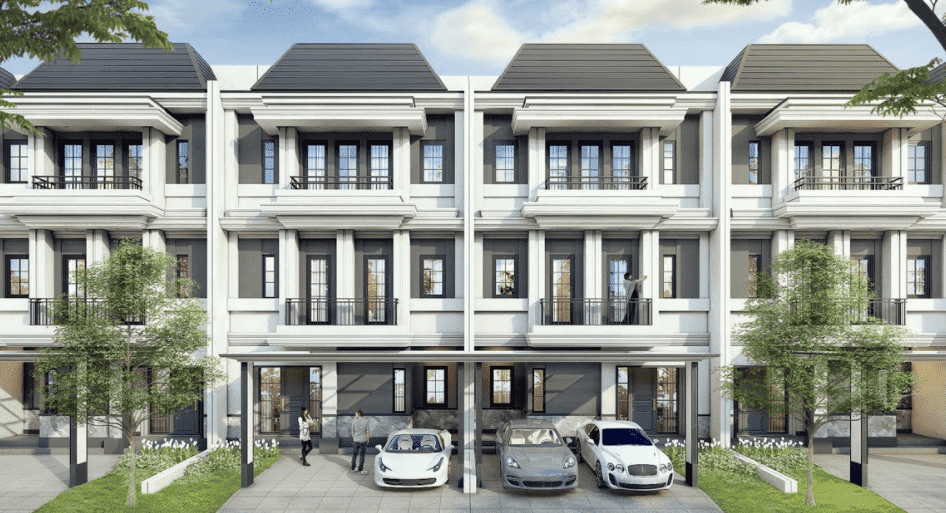 Selamat & Sukses
atas Pembangunan
SUTERA WINONA ALAM SUTERA
Sutera Winona Alam Sutera has 225 housing units. The price of this luxurious three-story American-Classic style house is marketed starting from Rp 5.1 billion. Being in a premium location makes Sutera Winona a promising investment asset.
Project Name: Sutera Winona Alam Sutera
Developer: PT Alam Sutera Realty Tbk
Location: Jalan Alam Sutera Boulevard Utama, Pakualam, Serpong Utara, Kota Tangerang 15143
3 storey residential house
4 types of houses: approx. 195 sq m, 231 sg m, 277 sg m, and 287 sg m
Units to have 4 and 5 bedrooms
Price: Start from IDR 5,1 billion